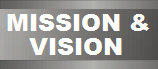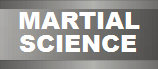 EVENTS
The Korea Institute of Martial Arts and The Applied Martial Science Institute produce and host a selection of top-caliber events, conferences, and collaborative industry gatherings, in association with our network of strategic partners and affiliated operations worldwide.

All of our events aim to holistically harness and unify martial philosophy and culture, technology and entrepreneurship, advocacy and academic research, to postively empower and advance human peak performance. We invite and engage a diverse audience of participants, presenters, and stakeholders from all industries, all walks of life, and all martial arts styles.

Please visit this page for events and updates at the cutting edge of universal martial science, leadership development, security risk management and personal defense, sports science and fitness lifestyle.